Copper Door BnB closes for good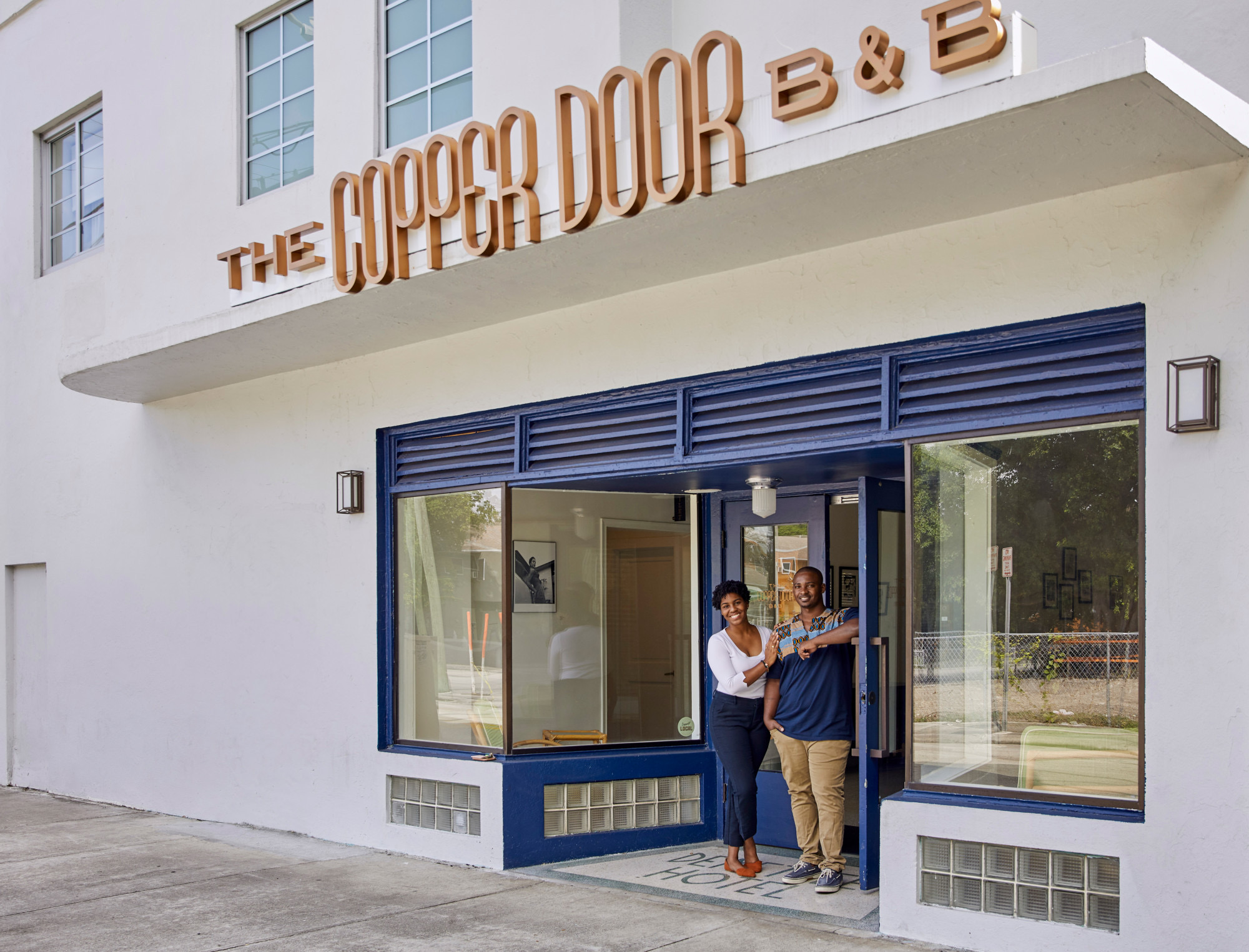 One of the saddest casualties of the COVID-19 pandemic is the impact that it's had in our community. This casualty of the pandemic hits close to home, because Copper Door Bed & Breakfast was one of the very few Black-owned hotels in South Florida.
Copper Door was first opened in 2017 by Akino West and Jamila Ross as a gateway to a life of entrepreneurship. The couple leveraged their combined 30 years of hospitality and food and beverage experience to launch this 22-room Bed & Breakfast located in the heart of the Historic Overtown community. The beautifully renovated property had a nostalgic design theme and the charm of a modern Bed & Breakfast. From a filling breakfast every morning and fresh coffee to personal service and a welcoming charm, Copper Door took it upon themselves to provide a unique experience to their guests. They had a broader goal of being a part of Overtown's revitalization and promoting cultural tourism to attract visitors. This bold venture earned them features in Forbes, Indulge Magazine, and Essence and was widely celebrated by the community for what they were able to accomplish in just three years.
Unfortunately, the pandemic and the impact to the travel and hospitality industry as a whole resulted in many hotels around the country having to close their doors for good. Copper Door was not spared. 
Even through the shutdown and the challenges, the duo remained innovative and creative by opening up Rosie's Pop-Up cafe to help keep them afloat and to meet the demands for grab and go food especially when restaurants had to close indoor dining. 
Though they've had to close their doors because the hotel business could no longer sustain the ongoing challenges in the hospitality industry, Akino and Jamila are still optimistic. Rosie's will continue to operate at the same location (439 NW 4th Ave, Miami) and will continue to serve out the purpose and passion that Akino and Jamila had for the community when they first launched the brand. 
We celebrate Copper Door and look forward to future opportunities by this duo as we know that this is not the last from them.
If you're in Miami, don't forget to drop by or you can simply order online at rosiesmia.com. Let's continue to support the Black business community as we know that it's not for the faint of heart.