Copper Door BnB closes for good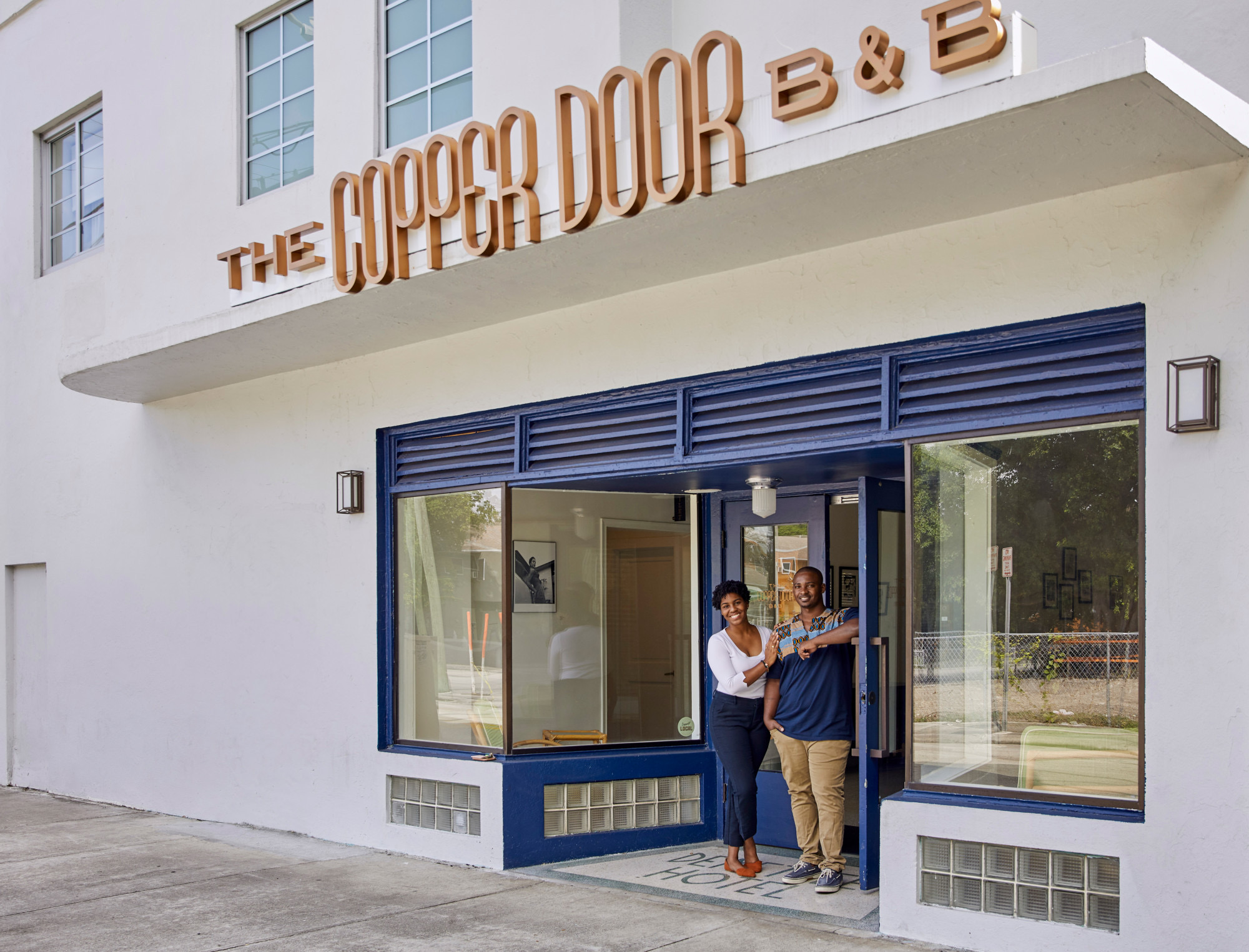 One of the saddest parts of the Covid is that it is taking a lot out of our community and this one hits close to home, because Copper Door BnB is one of the very few black-owned hotels located in South Florida. Copper Door was first opened in 2017 by Akino West and Jamila Ross as a gateway to a life of entrepreneurship. They established the corporation while maintaining full-time jobs as hospitality professionals. Together the couple has 30 years of rich hospitality and specific food & beverage experience. As savvy entrepreneurs, they started this 22 bed-n-breakfast, amenity-loaded hotel with the purpose to establish vacation rental properties in under-developed areas in order to promote cultural tourism and a local perspective of Miami for tourists.
Unfortunately, their dream got crushed when the pandemic plagued the states with its full force. Copper Door served its purpose relentlessly for 3 years, before the Covid-19 blow and came out to be the latest casualty in the black business community. But they didn't stop and fought back to continue as Rosie's Pop-Up, a cafe shop that helped them survive the down hit. Their bold venture got them featured in the Forbes, Indulge Magazine, Essence and kept their dose of motivation high.
Though it's a tough time for everyone and they had to close the doors to their BnB, it's a moment of pride for the community that the entrepreneur couple is withstanding the test of time and successfully running their gorgeous place at 439 NW 4th Ave, Miami, Florida. If you're in Miami, don't forget to drop by or you can simply order online at rosiesmia.com. Let's support the black business community with our small effort and bring big changes in everybody's lives.