Written by Fabiola Fleuranvil for Miami.com
With the boundaries of Miami Art Week moving further north every year, Haitian artists from Little Haiti are increasingly getting their share of the spotlight.
Little Haiti has historically been a lively neighborhood full of art, especially with both revolutionary and contemporary themes. For Miami Art Week, many of the exhibits express one shared goal: to celebrate the impact that Haitian artists have made on the global art scene.
While the Little Haiti Cultural Complex is a main hub for most exhibitions, it's possible to navigate throughout the city for a number of galleries and exhibitions featuring work by emerging, established, local and international Haitian artists. Their works are likely to inspire thought-provoking dialogue.
READ: Black Basel: Here's where to view black and Caribbean art during Miami Art Week
Miami Art Week offers the discovery of paintings re-imagined from the missing journal of slave rebellion leader José Antonio Aponte and the exploration of "The Strange World of Zombies." Pulitzer Prize-winning photojournalist Carl Juste curates works from several artists, while another exhibition details through art the documented impacts of the Haitian Revolution.
Haitian Heritage Museum
Located in the Design District, the Haitian Heritage Museum has long advocated narrating Haitian culture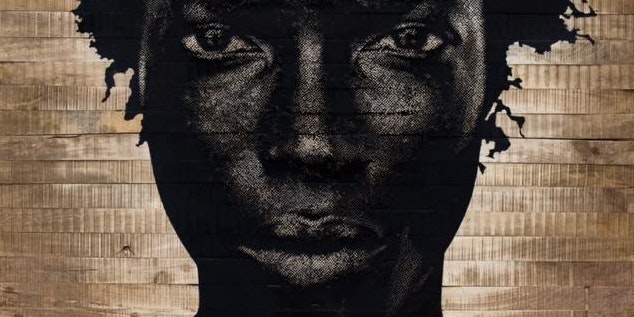 through art. This year's Art Week showcase opens up cross border dialogues with a group exhibition of Haitian artists Alexis Peskine, Tracy Guiteau and Belina Buisson-Wright along with  African-American artist Troy Simmons and Afro-Dominican artist Kandy Lopez. The exhibition is a framework for a conversation on how Black artists shape multicultural communities and impact society.
Haitian Heritage Museum calendar:
Opening show:
6:30-9:30 p.m. Tuesday, Dec. 5, 4141 NE 2nd Ave, Suite 105C, Miami; RSVP to TheHaitianHeritageMuseum.eventbrite.com
---
Art Beat Miami
For the fourth year now, Art Beat has added flavor to the Miami Art Week lineup with a showcase of emerging and renowned artists from Haiti and around the world. The exhibition is curated by Pulitzer Prize-winning Miami Herald photojournalist Carl Juste and features a showcase of 30  artists. The pop-up takes over the Little Haiti community with a five-day exhibit as well as art talks and musical performances.
Art Beat Miami calendar:
Noon-8 p.m. Dec. 6-10, Caribbean Marketplace at the Little Haiti Cultural Complex, 5925 NE Second Ave., Miami; free. Info at ArtBeatMiami.com
Art Beat Miami Preview Party
7-10 p.m. Wednesday, Dec. 6
Chefs of the Caribbean Celebrity Brunch
Noon-2 p.m. Saturday, Dec. 9
Art Beat's annual chefs' brunch brings together local chef participants: Chef Creole, Chef Dominique, Chef Danny, Chef Duprat, Chef Jenny Risonne, Chef Irie and Chef Rosewith. This year's honoree is Chef José Andrés. Tickets are $50 and can be purchased at ChefsoftheCaribbeanBrunch2017.eventbrite.com
Full story on Haitian art exhibits at: miami.com/things-to-do-in-miami/heres-where-to-find-the-best-haitian-art-exhibits-during-miami-art-week-176406/